"SYNTAX WORLD"

GRAPHIC DESIGNING INSTITUTE
-Your Destination
Syntax World offers you the Best opportunity to learn and Earn.
Learn with experts
Get certificate
Get Job Assured
WE ARE LEADING TO MAKE CREATER
Syntax World, Laxmi Nagar offers the Best placements in IT field for their students.
Top IT Courses
Get knowledge of your desired courses
Our Career-oriented
Courses
MAKE YOUR CAREER IN GRAPHIC DESIGNING:
Best Graphic Designing Institute In Laxmi Nagar Delhi, is provided here in both online and offline modules which prepares the student in graphic design art, and product advertisement, branding, and information dissemination in the print media for editorial, and commercial purposes. It includes Typography ( the art of fonts), basic animation( motion of objects, creating keyframes and animating between them), illustration ( vector description of a concept), Image Editing( using the effects of photography), Image Manipulation, Page Layout ( arrangement of visual elements on a page), Visual Arts ( art forms such as painting, drawing).
The student with us, learn how to edit photos in Photoshop. They will learn how to use their analytical and creative thinking to make endless and adorable designs. We make them expertise in Illustrator, Corel Draw and Indesign as well. They can become experts in Graphic designing courses in this short term course. If you want to learn graphic design or ui/ux design in a short time of period. you can learn in a few months. then the Syntax world is the best Institute to join in Laxmi Nagar, Delhi. What are you waiting for? Enrol yourself to be successful in the field of graphic designing.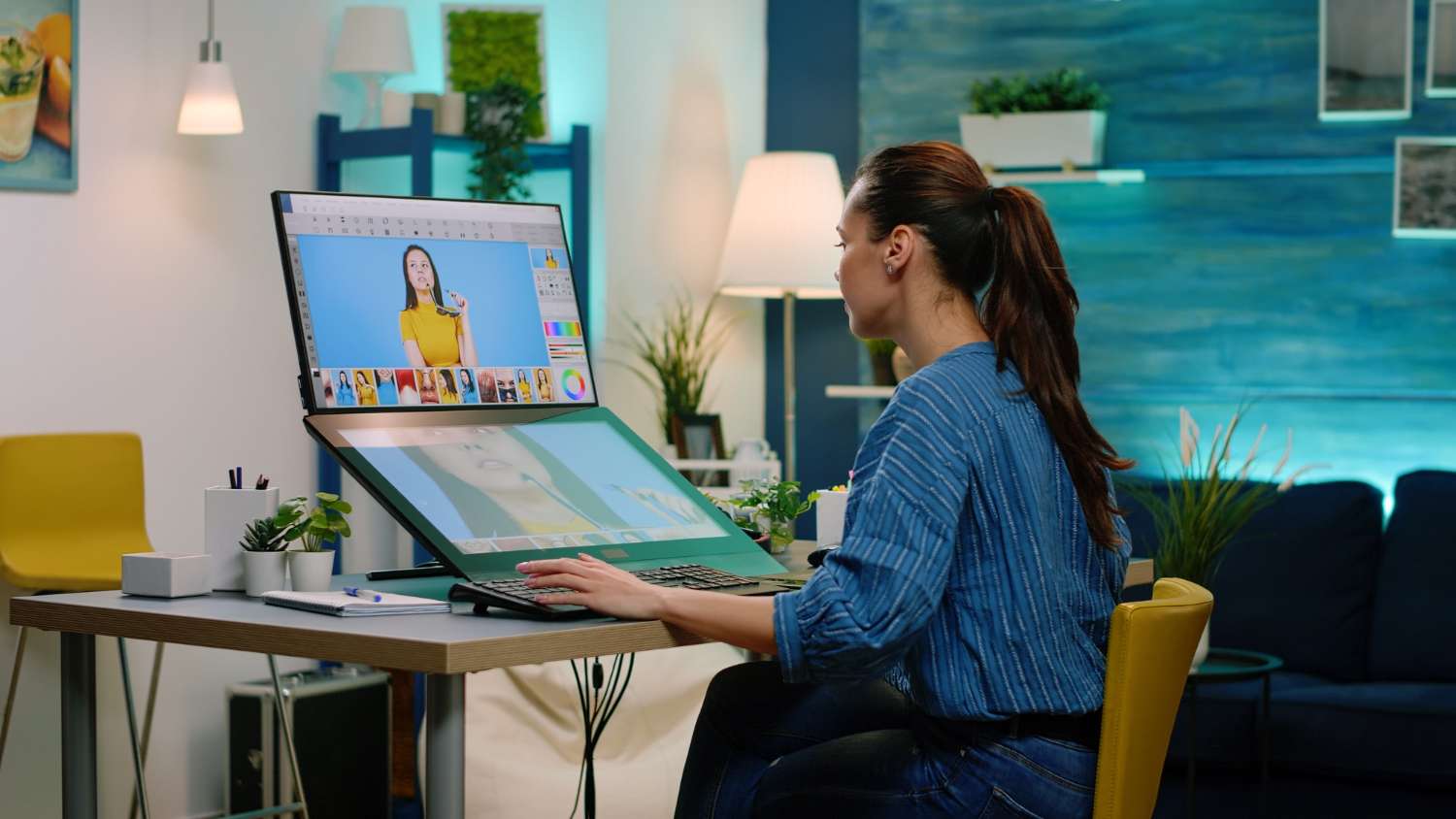 Lectures

1h - 2h

Duration

5-6 Months

Skills

Adobe Illustrator, Adobe Photoshop,
Corel Draw, Adobe Indesign
Note:Before you learning this video you need to first learn Beginner course
Most Assured Course in WEB DEVELOPMENT
Web design is the process of planning, conceptualizing, and arranging content online. In this digital era, designing a website goes beyond aesthetics to include the overall functionality. We believe in professional as well as technical training. The career opportunities in Web designing are vast.
The course is available in both online and in-class modules. The placements are assured after the training and even the internships are of great opportunity for the students in Syntax. Along with the training in coding in various coding languages, we also provide the training for Adobe photoshop. We provide the best Coaching in Web designing here. With our expert team, we made web designing so easy. To achieve successful future goals in web designing, Join our short term Web designing course today.
Lectures

1h - 2h

Duration

8-9 Months

Skills

HTML5, CSS, Javascript, JQuery, Bootstrap, Photoshop,
MySQL, PHP, Codeigniter, Wordpress
BEST INSTITUTE OF WEB DESIGN
Syntax World, Laxmi Nagar is the best institute with the most recent methods utilizing HTML-5 , Javascript, CSS3, JQuery and Bootstrap ,system planning in web designing. This organization likewise offer tweaked timing plan as indicated by the applicant's necessity. We give both workday and ends of the week classes. Now, Learn Website design Online. The placements are assured after the training and even the internships are of great opportunity for the students in Syntax. Along with the training in coding in various coding languages, we also provide the training for Adobe photoshop. We provide the best Coaching on Web designing here. With our expert team, we made web designing so easy.
Web design is the process of planning, conceptualizing, and arranging content online. In this digital era, designing a website goes beyond aesthetics to include the overall functionality. We believe in professional as well as technical training. The career opportunities in Web designing are vast. To achieve successful future goals in web designing, Join our Best diploma in Web designing in India.
Lectures

1h - 2h

Duration

5-6 Months

Skills

HTML5, CSS, Javascript, JQuery, Bootstrap, Photoshop
BEST WAY TO LEARN VIDEO EDITING
Syntax World Delhi's best institute with this video editing course where you can learn to use Final Cut Pro, Power Director or Adobe premiere, and adobe after Effects to enhance your work. With the knowledge of Adobe Photoshop and illustrator, the student can turn their imagination into animation. Our experts and professional trainer teaches all about video editing and also associate with live projects. The course is provided to the students with advanced video editing tools- Adobe premiere pro, Adobe after effects and techniques in the market which will not only make their training interesting but also very relevant in this world of the digital era. The classes are available in both online and offline modes.
The student will be provided with the best and most unique coaching in video editing. Capturing a Video is the first step and finalizing the video with creativity is the outcome. We provide enhanced training in using storyboard and timeline, using effects in video, video transition, video VFX, combining clips, audio transitions, creating illusions, editing green screen videos, keyframes, motion and unique effects to turn a raw capture video into cinematic one. Join us at the Best video editing institute in Delhi- Syntax World, Laxmi Nagar today.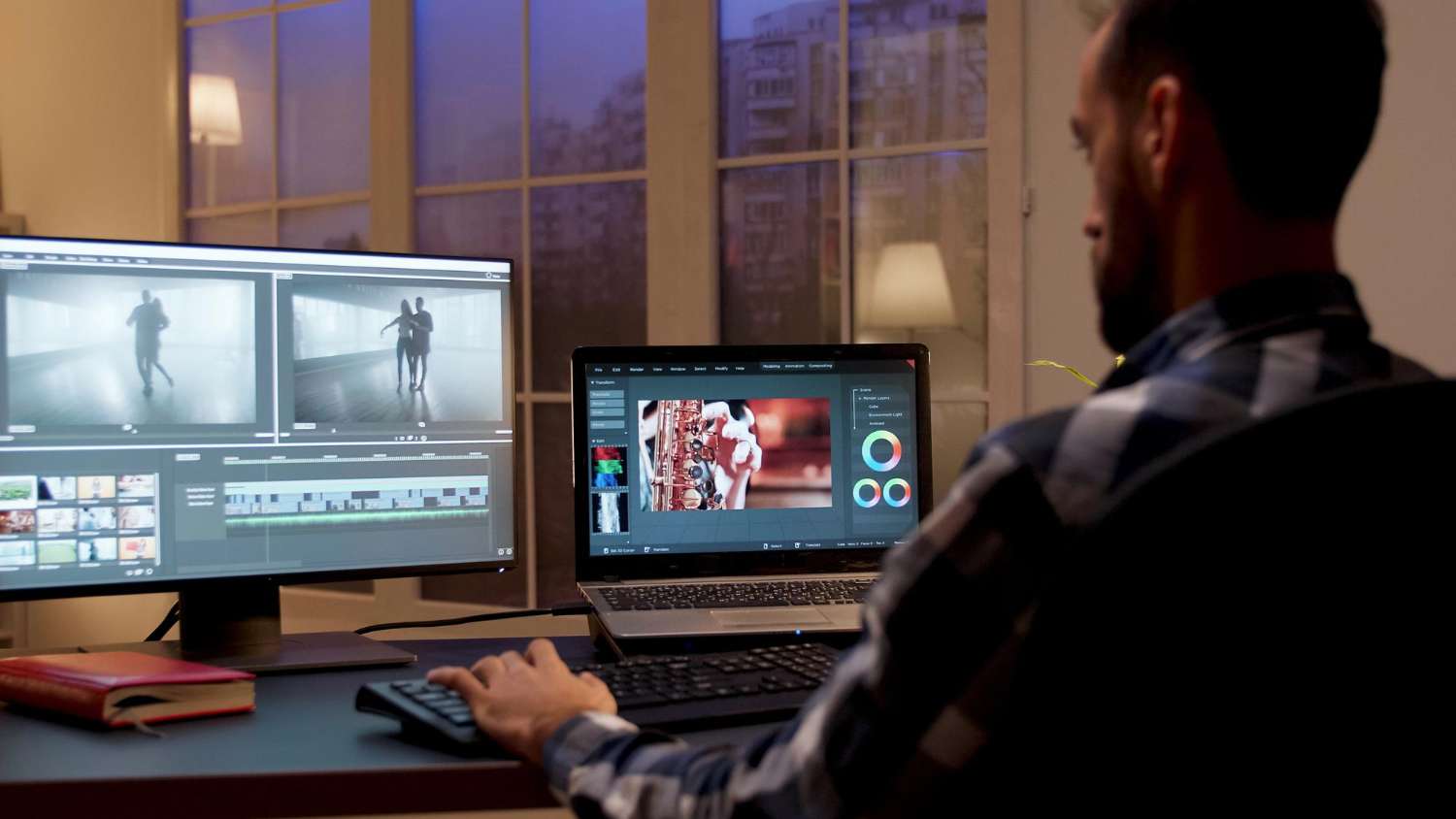 Lectures

1h - 2h

Duration

4-5 Months

Skills

Abobe Premiere Pro, Adobe Illustrator,
Adobe After Effects, Adobe Photoshop
Join the best UI/UX designer course Online/ Offline
The best UI/UX designing course includes the training in Adobe Illustrator, Adobe XD, Adobe Photoshop, and FIGMA offered by Syntax World, Delhi. We deliver the lecture with the objective that students will gain a deep understanding of every concept as well as design tools in this short time. We provide coaching for Introduction to UI/UX designing tools- Adobe XD, Figma, Adobe illustrator and Adobe Photoshop. We train our students in setting up projects, layer composition, learning shapes, organising content, working with assets, prototyping, website and mobile layouts, linking projects with other software, designing vectors etc in the UI/UX design tools. This ample knowledge trained students to find their place in this competitive market. As well as this course skilled the trainees to design Website layouts and mobile apps.
Syntax World is the best Institute in India for UI/UX design Coaching. These specially designed certifications are provided to the students for their practical knowledge and skill training in both online and offline classes at the institute. The certifications will enable trainees to upgrade their careers in this technological era. To be a successful UI/UX designer, the course provided by the best IT institute in Delhi is a must.
Lectures

1h - 2h

Duration

4-5 Months

Skills

Adobe Illustrator, Adobe XD
Adobe Photoshop, Figma
BEST & TRENDING SHORT TERM COURSES
Check out most courses in the market
Our Placement Company

>
>
WHAT DOES OUR STUDENT SAY?
Read their valuable experience at Syntax World, Laxmi Nagar
Hunny Miglani
Good graphic designing training institute in Delhi. Their well qualified trainers will explain things in such a way that things will be crystal clear from the beginning. Nice experience. Thank you so much 👍
Khushi Jain
Syntax world is the best institute in Laxmi Nagar for graphic designing course . I have done my course from here, my experienced was "GREAT". Teachers of this institute specially Jeetu sir is so friendly in nature .The way he teach no one can match that .The best part of this institute is they screenrecord the class. I have learn alot from here that will surely help me to build my professional career in future. 👍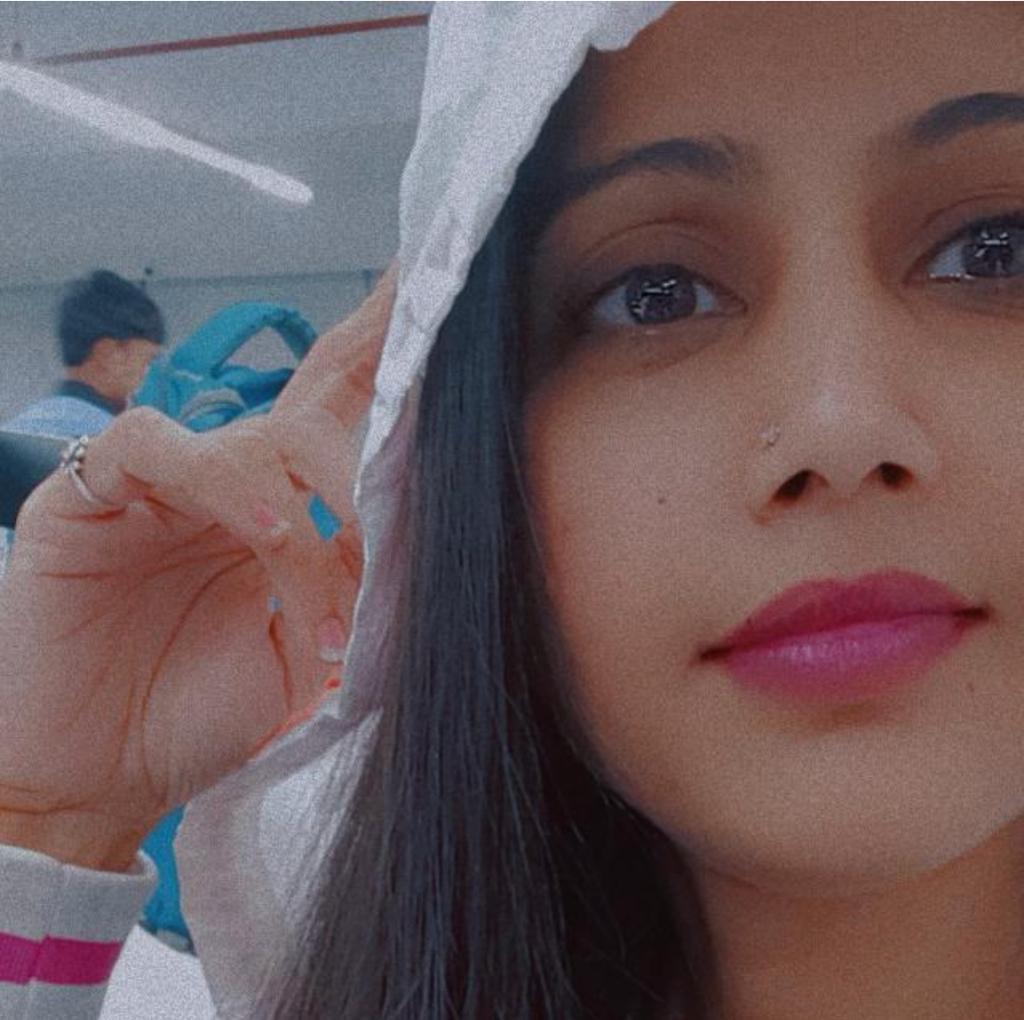 Neha rajora
Syntax World is Amazing Institute! This institute put lot of thought into creating a strong structure for the material and it showed. I feel like I have concrete methods to apply when I approach design challenges. Both teachers also a very warm instructor. I always looked forward...Teachers had both tremendous knowledge about and love for his subject matter. This was contagious and made it fun to be part of the Syntax World a Graphic Design Institute. This is the best institute for learning designing and make your career in this field. 👍
Satyam Tiwari
Jeetu sir is a necessary element for individuals who want to pursue a strong career in the designing world I am placed in SUDESH ART & CRAFT PVT.LMT. In KARAWAL NAGAR.From syntax world It training institute. 👍
Dinesh Singh
Best institute in delhi Jitu sir very helpful 100% placement jo commit kiya tha starting mai join karne se pehle vese hi padhya h and har tym par sth rhe h. 👍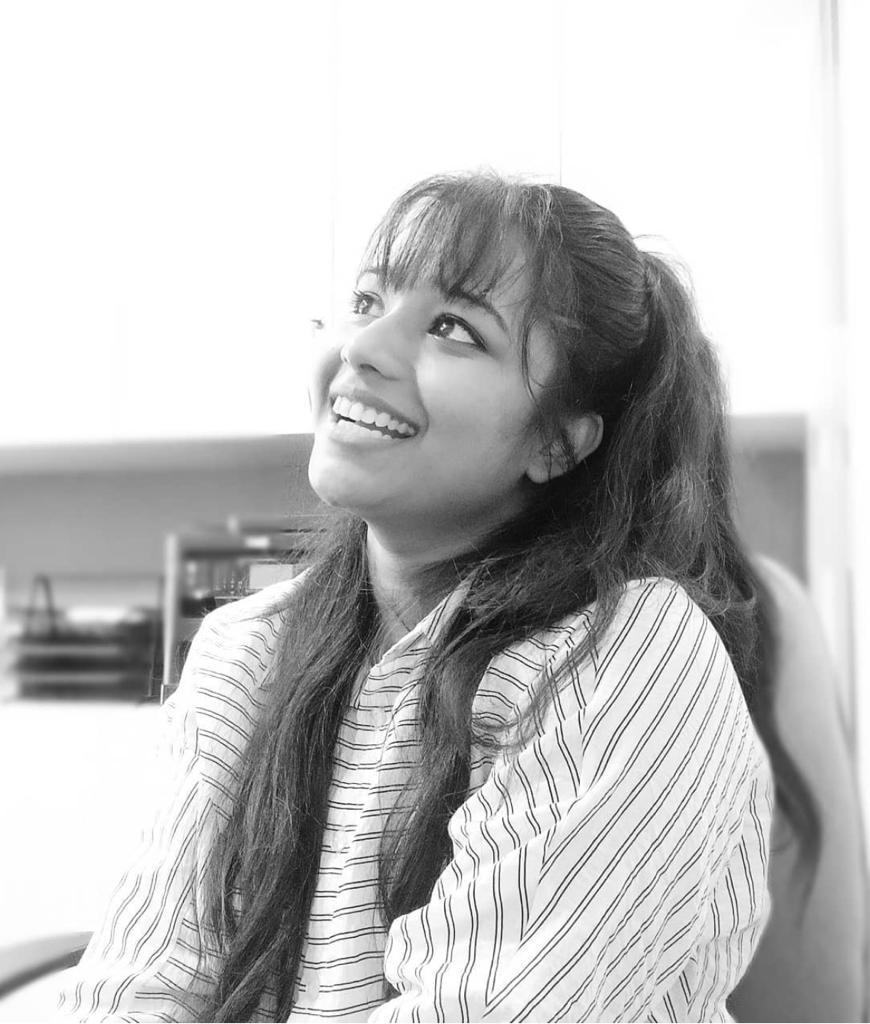 Nishtha Gupta
My experience with Syntax World was quite well and I have learned a lot .. Equal attention was given to every individual which is the best part of Academy and Jeetu Sir is very supportive and cooperative.He provides multiple chances of placement.I got 3 placements.If you have knowledge,No one can't stop you.Jeetu Sir gives his best all the time to support students.Syntax World helps you In achieving your goals.Best wishes for Syntax World!. 👍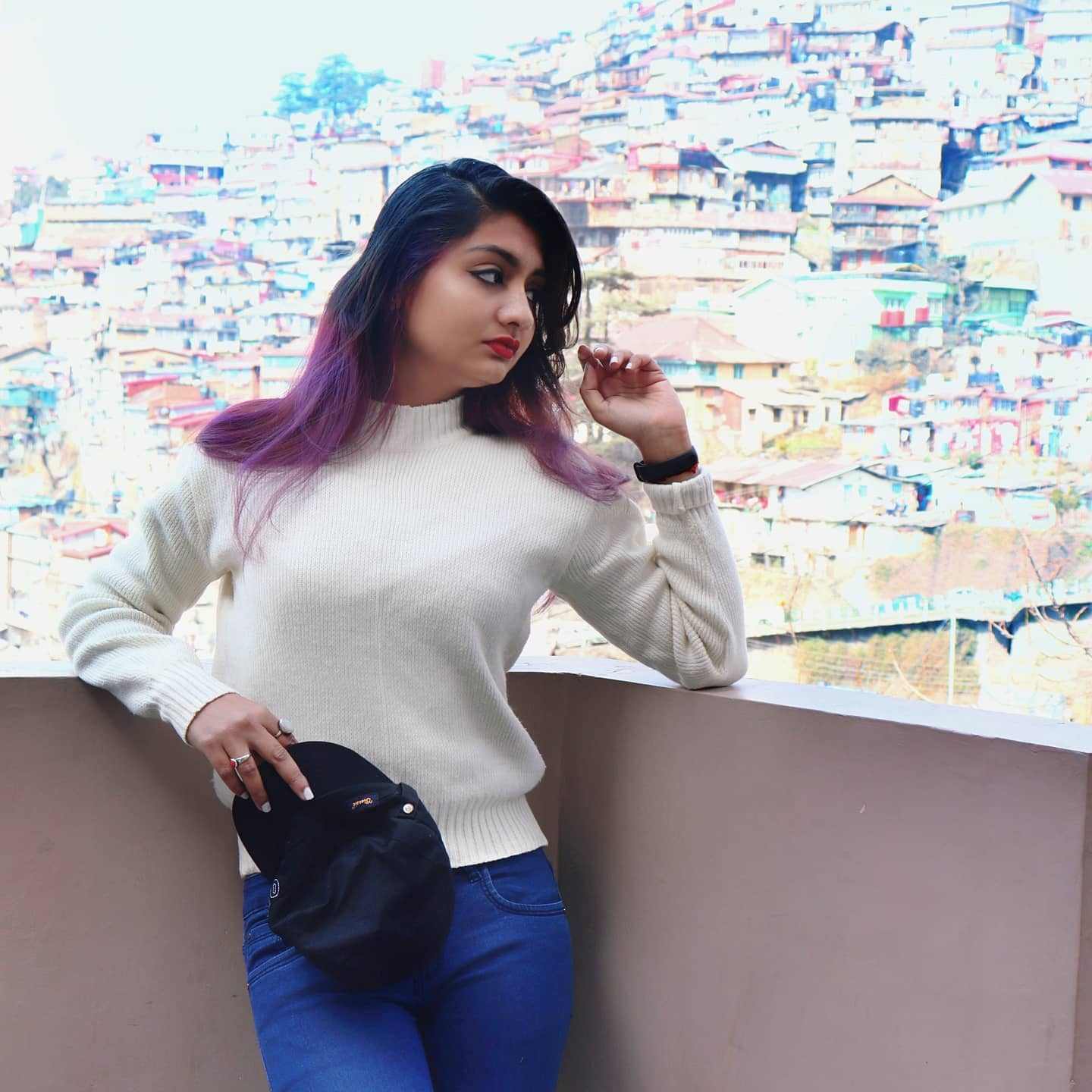 yashansi sharma
Best graphic designing and web designing institute in delhi. A staff with friendly nature but the best in knowledge. I m passed out from this institute. They treat their students like family. If you want to make career in graphics and web designing i prefer this over other screamers. Go and have classes there and then decide.
Priyanka Baloni
Wonderful faculty and ultimate environment for learning and enhancing your skill in syntax world.The faculty is not only highly professional to fulfill your needs but also support to make recommendations for best results. Thank you SYNTAX WORLD 😊
Shivam Gupta
This is good institute for learn graphic design .there r good facility and they are also good knowledge. I got placement this institute now I am working in sage apothecary as a graphic designer post jeetu sir is best trainer in this institute
>
>
>
Got your desired job in IT field
Join the top courses in demand and moves towards your future goal.
Share your Valuable query with us
We are available 24*7 to listen to you. Request a 10 minute free career counseling call Now
Best Graphic Design & Web Design Institute in Delhi
Best Graphic Design & Web Design Institute:SYNTAX WORLD.
''Design is thinking made visual'' In the tech savy world where Mareting does not feel like marketing - It is a
Designing and Digital Marketing
. It is a craft where professionals create visual content to communicate messages through elements of designs , contents and pictorial representations. So, now the question comes here, "From where to enhance the creativity with ample of skills, be it be
UI/UX designing
, Graphic Designing, Video editing or Digital Marketing ?'' The answer is- 'SYNTAX WORLD' which is a renowned IT institute in Delhi. It is a best institute for learning ui/ux and graphic design in delhi. to acquire the skill of
web designing and graphic designing
as well as digital marketing at a very reliable and affordable place.
It is a resort where the students can learn about the desiging softwares, Photoshop, Illustrator, Indesign, Corel draw, After effect, Premier pro or many more with very easy yet modern and updated tools and techniques to make them enable to reach at the peak of their career and businesses. our best courses includes UI/UX designing, Graphic Designing, Video editing, Web development and Digital Marketing. There is an opportunity of hand on training in top of the IT companies in Delhi (Laxmi Nagar).
Any individual can join who is willing to settle their career in Digital field or want to proceed in this realm of digital world even after intermediate studies or graduation. Any one who wants to learn best techniques to learn digital marketing and designing can also join us.
Students can learn to create, edit and manipulate the images in the certificate graphic designing course. They can learn how to edit videos in editing softwares. They can also learn how to make a business grow online. We also imparts knowledge about UI/UX designing. We makes website development much simple. You can learn designing, editing, web development and digital marketing.
Online Branding of any business or product includes Creative designing, Website development, website designing, Video editing and digital marketing. All of these is taught in the Delhi's Best IT institute- Syntax World, Laxmi Nagar. So, what are you waiting for? Let's join the best Institute of designing in Delhi-Syntax World in Laxmi Nagar, New Delhi with experienced staff and trustworthy institution as your mentor and torch bearer for your bright future. Syntax World, Laxmi Nagar, makes its place among the top 10 Institute of IT Training insitutes in Delhi and the top 20 IT training institutes in North India.
Our experienced team help students to understand every tool of software which make us the BEST UI/UX & IT INSTITUTE IN DELHI. Being part of our prestigious institute, the student will achieve success. LET'S LEARN WITH US! Our Website www.syntaxworld.in will help you in exploring about the courses and career opppourtunties in graphic and UI/UX designing, web development, video editing as well as Digital marketing field.